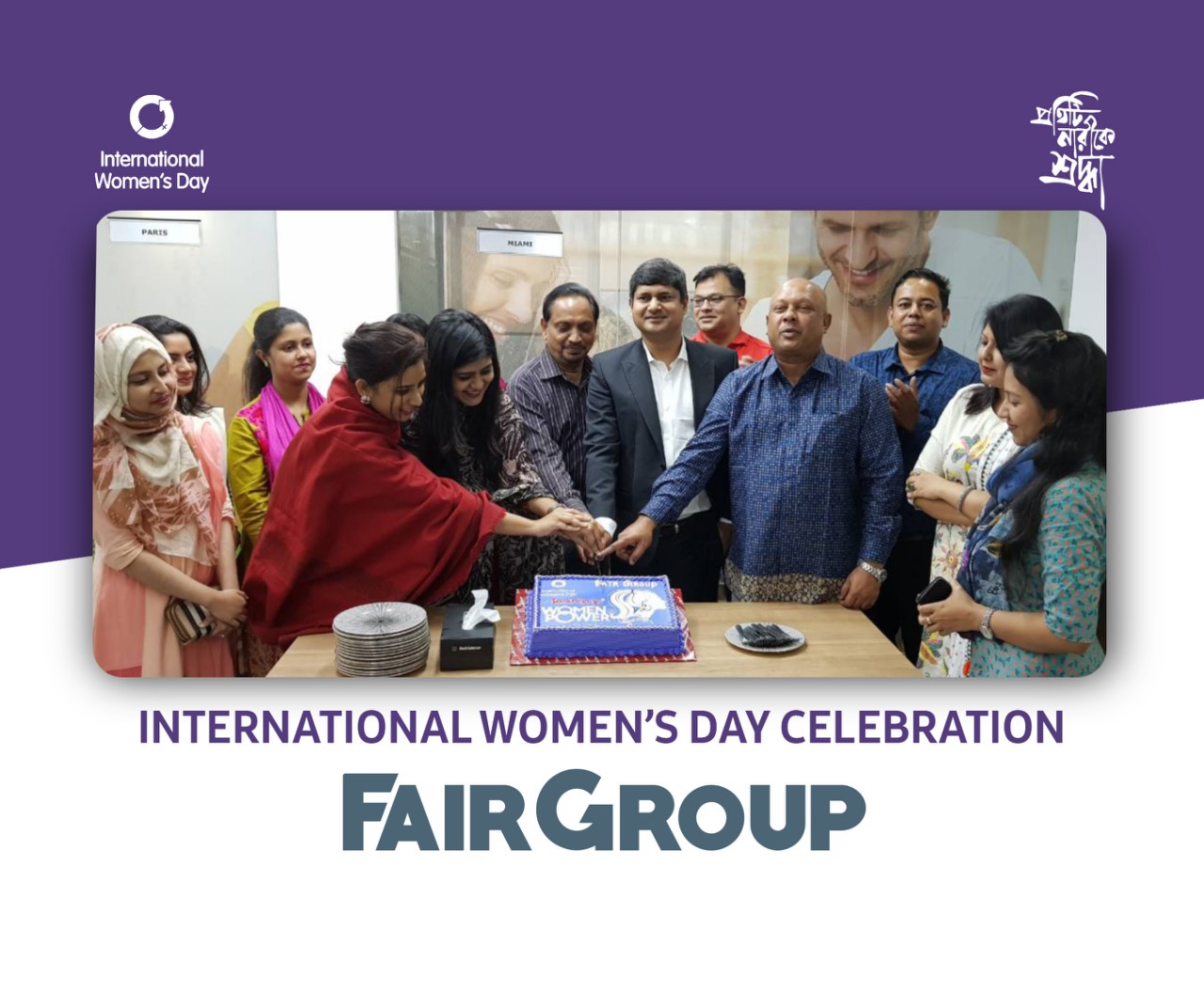 Honorable Chairman of Fair Group Mr Ruhul Alam Al Mahbub with other high officials took part in the celebration with women colleagues by cutting a special cake from Secret Recipe Women Power. "Let's be committed to remain respectful, friendly and courteous to women at home, office and travel accompaniment" – celebration line of this year for Fair Group on the International Women's Day.
Major General Hamid R Chowdhury, rcds, psc (Retd) Advisor, Fair Group in his speech acknowledged the contribution of women in society as well as in the Group for their sincerity and honesty. Lt. Col Noor Mohammad Sikder (Retd) Director and K.S.M. Mohith-Ul Bari Head of Business, Pepperoni Ltd served the sliced cakes to Women employees as an especial honor.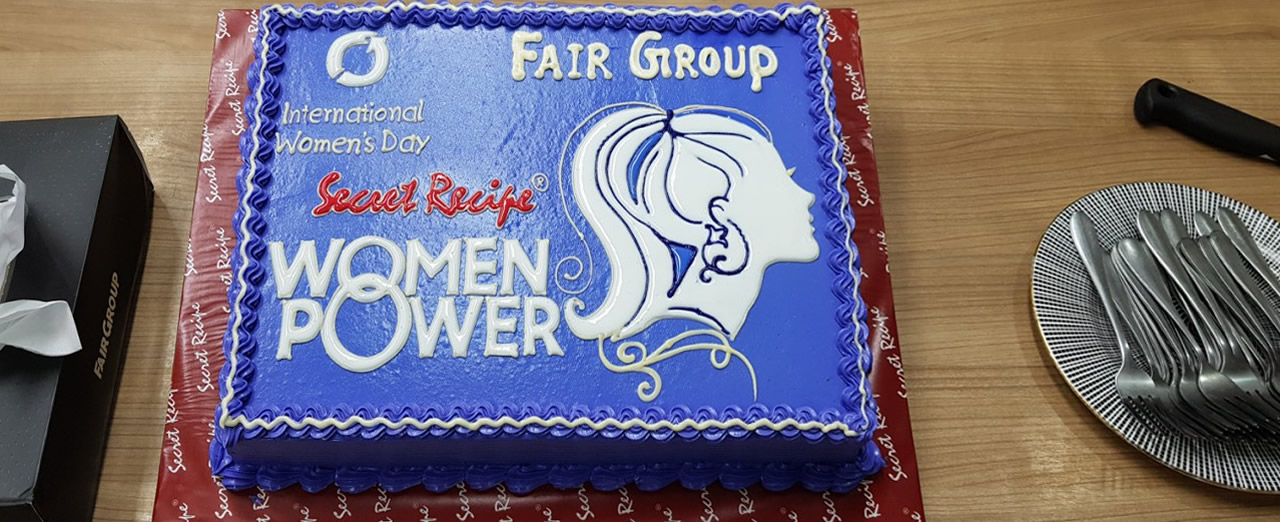 J.M.Taslim Kabir , Head of Marketing said about "Corporate Celebration of Women's Day" in BATB,GP, Bangla Link and other prominent corporate houses with Secret Recipe Women Power Special Cakes. Mr Mostak Ahmed Shadanylegal Consultant, Fair Group specially appreciated women employees who expressed their happiness at Fair Group for being safe, secure, respected and happy in the working environment.